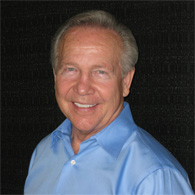 Pastor Cliff Gregory ~ Lead Pastor
Cliff Gregory's love of theology began at a very early age and has always dominated his life. At age 16, Cliff was a Licensed Youth Evangelist who traveled in several western states. At age 18, Cliff married his childhood sweetheart, Linda, and they were blessed with two lovely daughters Sharee and Natalie. Today they also have two fine son-in-laws Michael and Marc along with six grandchildren. To support his young, growing family, Cliff embarked on another career and served 24 years as an Airline Captain for Pacific Southwest Airlines and U.S. Airways. He and Linda have spent the last 29 Years in Ministry both in Southern California and Utah. The Lord has led them to Pastor High Pointe Church in Heber, Utah. Cliff is a Pastor with a sensitive heart for people of all backgrounds and inspires them to attain real spiritual growth. His messages are relevant, informative and encouraging.
Cliff loves spending time with Linda. He also enjoys music, horses and ancient history, almost as much as he likes chocolate.
KAREN EPLING ~ YOUTH DIRECTOR
Karen Epling grew up knowing the Lord in the Hill Country of Comfort, Texas. After graduating high school, the family moved to Colorado where she began attending college in Grand Junction. Karen met her husband of 26 years, Nick, there at college. They have been blessed with three amazing children. The oldest daughter, Skylar, is now married and living in Seattle, Washington with her new husband, David Radford and two wonderful boys, Lucas and Gavin. The middle daughter, Sutton, joined the Army National Guard and recently married one of her battle buddies, Josh Calvert. Their youngest, RJ, is currently finishing up his junior year in high school, but he plans to join the military upon graduation next year. Karen has been a school teacher for the past 7 years and is currently teaching math to 8th graders. Her kids and her students are her whole life, so naturally, becoming Youth Director was a good fit. Karen and Lori work hand in hand to help educate and guide our youth to know Jesus and to let him be the master of all they do in this hectic and fast-paced world. Our youth program is based on having the students dive into the Word so they will know God's Truth. Proverbs 22:6 "Train up a child in the way he should go; even when he is old he will not depart from it."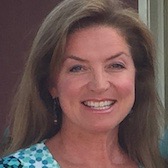 LORI PAVICIC ~ WOMENS MINISTRY DIRECTOR



Doug White ~ Mens Ministry Director
Doug accepted Christ as his Lord and Savior in 1984 and has been studying God's word ever since. He is passionate about seeing lives transformed by the power of the Gospel. He feels called to help men in their walk with the Lord, to be better husbands and fathers, and to live as Godly men. He has had the blessing of mentoring a group of men for the last 12 years and is honored to lead, serve, and support the men here at High Pointe Church. Doug and his wife, Bonnie, have five children and love spending time with all of them. He also thoroughly enjoys the great outdoors. And chocolate.
You can contact Doug at 1dougwhite@gmail.com