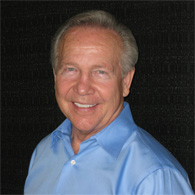 Pastor Cliff Gregory ~ Lead Pastor
Cliff Gregory's love of theology began at a very early age and has always dominated his life. At age 16, Cliff was a Licensed Youth Evangelist who traveled in several western states. At age 18, Cliff married his childhood sweetheart, Linda, and they were blessed with two lovely daughters Sharee and Natalie. Today they also have two fine son-in-laws Michael and Marc along with six grandchildren. To support his young, growing family, Cliff embarked on another career and served 24 years as an Airline Captain for Pacific Southwest Airlines and U.S. Airways. He and Linda have spent the last 29 Years in Ministry both in Southern California and Utah. The Lord has led them to Pastor High Pointe Church in Heber, Utah. Cliff is a Pastor with a sensitive heart for people of all backgrounds and inspires them to attain real spiritual growth. His messages are relevant, informative and encouraging.
Cliff loves spending time with Linda. He also enjoys music, horses and ancient history, almost as much as he likes chocolate.
KAREN EPLING ~ YOUTH DIRECTOR
Karen Epling grew up knowing the Lord in the Hill Country of Comfort, Texas. After graduating high school, the family moved to Colorado where she began attending college in Grand Junction. Karen met her husband of 26 years, Nick, there at college. They have been blessed with three amazing children. The oldest daughter, Skylar, is now married and living in Seattle, Washington with her new husband, David Radford and two wonderful boys, Lucas and Gavin. The middle daughter, Sutton, joined the Army National Guard and recently married one of her battle buddies, Josh Calvert. Their youngest, RJ, is currently finishing up his junior year in high school, but he plans to join the military upon graduation next year. Karen has been a school teacher for the past 7 years and is currently teaching math to 8th graders. Her kids and her students are her whole life, so naturally, becoming Youth Director was a good fit. Karen and Lori work hand in hand to help educate and guide our youth to know Jesus and to let him be the master of all they do in this hectic and fast-paced world. Our youth program is based on having the students dive into the Word so they will know God's Truth. Proverbs 22:6 "Train up a child in the way he should go; even when he is old he will not depart from it."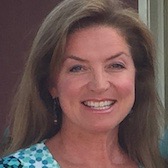 LORI PAVICIC ~ WOMENS MINISTRY DIRECTOR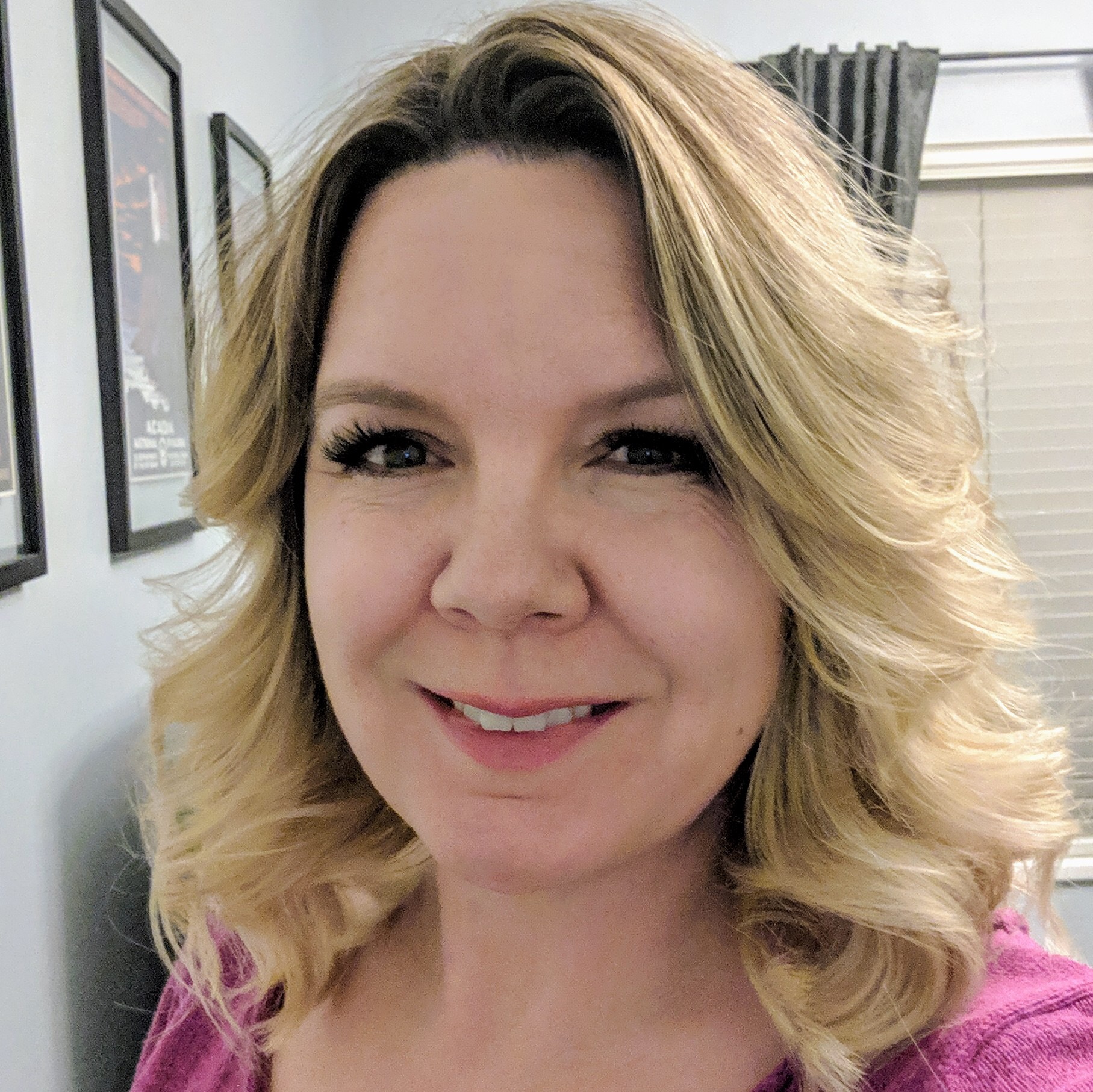 CARRIE PIPER ~ CHILDREN'S MINISTRY DIRECTOR
Carrie grew up in Upstate New York but has lived out West all of her adult life. With degrees in Education and Child Development, Carrie enjoys merging her professional background with her love of teaching children about Jesus. She believes children should feel welcomed and at home at church. Instilling this sense of belonging is a primary goal of our Children's Ministry. Now a homeschooling Mom, you can also find Carrie teaching ski lessons to 3 & 4-year-olds in the Winter.
ABRAM OLSEN ~ WORSHIP DIRECTOR
Abram grew up in Billings, MT with his 5 siblings. He began taking piano lessons at the age of 10, and has enjoyed playing and learning music ever since. He got his first full time job at a music store when he was 16, and started to learn guitar while selling instruments there. While going to school and working in Montana, he was asked to play piano with a small Bible church for the first time, and immediately found a great love and joy for playing worship music with fellow believers. He learned to grow as a musician and as a leader over the next 2 years before moving to Utah in 2014. At age 21, Abram married his high school sweetheart, Rachel. The two take care of their three dogs in their Heber home. Abram works as an office administrator for Budget Blinds, and Rachel works at a local pie shop and café.
"Worship music is what made my relationship with God feel like more than just doing the right thing or following the rules. In those moments of deep worship and prayer, it is amazing how such a magnificent, powerful God can feel so very close and drive us to go out and live our lives for Him. Worship is an amazing and powerful thing, and I am passionate about sharing it with as many people that will listen."
When he's not playing music, Abram loves spending time with Rachel and his dogs. He also enjoys golfing, biking, watching funny movies, and playing board games or video games with his friends. For any song requests or feedback on the music, please email Abram at abramolsen@gmail.com.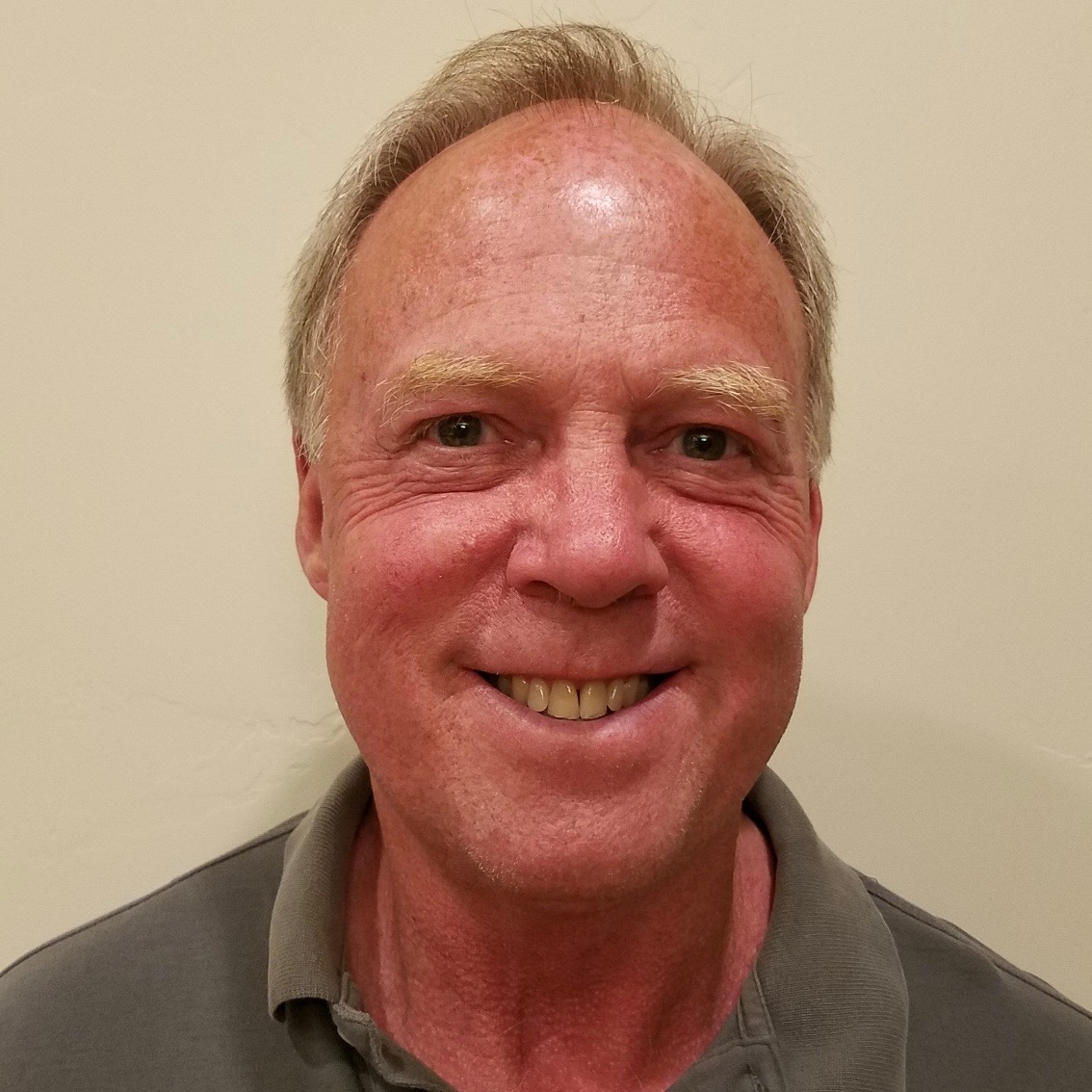 Greg Tumulty ~ Mens Ministry Director
Greg is a Midwesterner from Ohio and Illinois who moved to Utah in 2017 to semi-retire. He met his wife of 32 years, Anne, while in Cincinnati, Ohio. They have two wonderful grown sons, Bryan and Scot, who are both in their full-time career jobs and live in Baton Rouge and Houston respectively.
Greg grew up attending church, but it was more of a perfunctory requirement than a joyous occasion. He did not become a committed follower of Jesus Christ until later in life at the age of 27 when God completely changed his heart. Since that time, he has been fortunate to sit under some amazing Biblical teachers who have opened his eyes to God's word and given him a thirst to know our Lord and Savior more completely every day. Greg has a passion for seeing men become stronger husbands, fathers, and spiritual leaders within their households while building deeper relationships with Jesus Christ. Greg and Anne love spending time together snow and water skiing as well as camping and hiking. They teach 3-12 yr. olds to ski at Deer Valley in the winter and work in construction during the summer. You can contact Greg at tumultyg@gmail.com